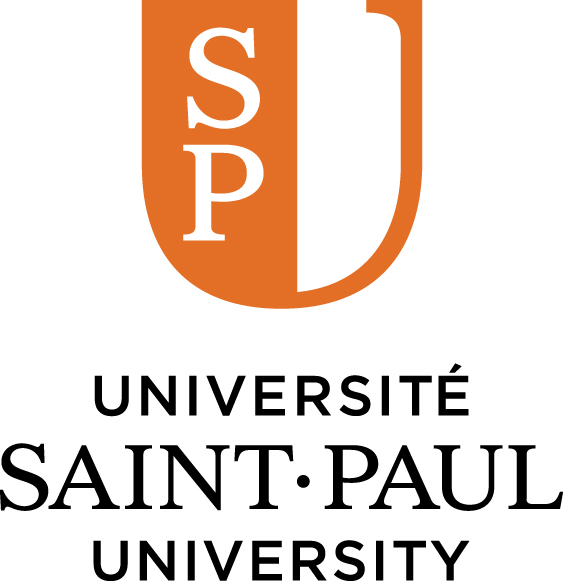 Welcome to The Graduation Regalia (robes and hoods) Rental Website for
Saint Paul University
---
Website Opening Date: May 2, 2022 at 10 a.m. (EST) until June 6, 2022 at 11:59 p.m. (EST)

Please have your Student ID Number, credit card, your degree and ceremony date ready when registering for your regalia.

Pour le site web de Gaspard en français buildagrad.ca/udstpaul.
CONVOCATION DETAILS
Ceremony Location
The chapel of Mazenod, Laframboise pavilion
Convocation Schedule
*Please see the
Convocation website
for more information on preparing for graduation.
Ceremony
Faculties
Date & Time
Ceremony 1
Faculty of Canon Law
Faculty of Philosophy
School of Social Communications
Providence School of Transformative Leadership and Spirituality
School of Conflict Studies
Élisabeth-Bruyère School of Social Innovation
Friday, June 17, 10:00 a.m.(EST)
Ceremony 2
School of Counselling, Psychotherapy and Spirituality
Faculty of Theology
Friday, June 17, 2:00 p.m.(EST)
ORDERING DETAILS
You may make your regalia reservation online starting Monday, May 2, 2022 at 10 a.m. (EST) until Friday, June 6, 2022 at 11:59 p.m. (EST).

If you plan to rent your regalia in person, please arrive 90 minutes prior to the start time of your ceremony.
ONLINE PRICES
Online Rental Price
Onsite Rental Fee
$49.00
$70.00
(Payment by Credit Card or Visa Debit: AVS (Address Verification Security) requires correct billing address for Credit Card customers)
ORDER CONFIRMATION
You will receive two emails once your regalia registration is complete:

1. The first email will be from Build A Grad. This email order confirmation contains all the necessary details regarding your order.

2. The second email will be from Gaspard. This is your payment receipt and contains payment information. If you have used a credit card other than your own, it will show on this receipt. name.
REGALIA PICK-UP AND RETURN INSTRUCTIONS
All gowns and hoods are to be picked-up 90 minutes prior to your ceremony at Saint Paul University, Room L-142, 223 Main Street, Ottawa, Ontario.

Gowns must be returned within 60 minutes after the end of the ceremony to Saint Paul University, Room G-40.
CANCELLATION
All cancellations for refund must be received before Friday, June 6, 2022 at 11:59 p.m. (EST). Refunds will not be accepted after.
CONTACT US
Regalia services for
Saint Paul University
are provided by
Gaspard
.
If there are any question or concerns, please call us at 1-800-683-4771 Monday to Friday 7:30 a.m. to 2:30 p.m. (PST) or email us at
[email protected]
.
To better serve you, please include your name, institution name, order number and/or student number in your email. If leaving a phone message please include all of the information and speak slowly as we need to write this information and want to return your call.
Thank you!
Continue