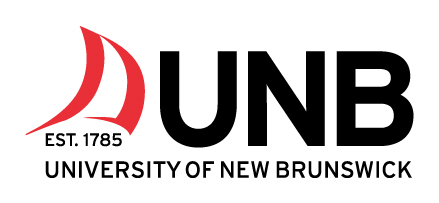 Welcome to the University of New Brunswick Saint John souvenir regalia purchase site
Opening Date: September 14, 2021 at 9:00 am

Closing Date: September 30, 2021 at 11:59 pm

If you live outside of Canada, please contact [email protected] and we can further assist you in placing your order.
CONVOCATION DETAILS
Due to COVID-19, as a precaution to reduce person-to-person contact at UNB's graduation ceremonies, rental regalia will not be available.
2021 Fall Convocation Ceremony in Saint John will take place on October 15, 2021 at 4:30 p.m. in the Imperial Theatre. Please have your credit card number on hand before beginning your purchase.
All convocation information can be found at https://www.unb.ca/graduation/.
To begin your order, click the "Continue" tab at the bottom of the page.
PURCHASE SOUVENIR PRICING DETAILS
BACHELOR
GOWN, HOOD, CAP & TASSEL:
$55.00 + tax (Payment by Credit Card or Visa Debit)
MASTER
GOWN, HOOD, CAP & TASSEL:
$60.00 + tax (Payment by Credit Card or Visa Debit)
DOCTORAL
GOWN, HOOD, TAM WITH BUTTON & GOLD TASSEL:
$65.00 + tax (Payment by Credit Card or Visa Debit)
SHIPPING & HANDLING FEES:
$25.00
SHIPPING DETAILS
Shipping Details:
Once your order has been shipped, you will receive an email with a tracking link. This shipping tracking link will also be displayed on your online order confirmation. You may find your online order confirmation link on your email order confirmation.

Flat Rate Shipping Fee for Purchases: $25.00
ORDER CONFIRMATION DETAILS
When your order is complete you will receive two emails within 24 hours.
The first will be from Gaspard this contains payment information. If you have used a credit card other than your own, it will show on this confirmation.
The second will be from Build A Grad. This confirmation contains all the necessary details regarding your rental, pick up, drop off, order number and amount paid if applicable, cancellation and refund information.
ORDER CANCELLATIONS
All cancellations request must be received before order has been shipped. Refunds will not be accepted after.
CONTACT US
Regalia services for
University of New Brunswick
are provided by
Gaspard (Alpha Omega Department)
.
If there are any question or concerns, please call us at 1-800-683-4771 Monday to Friday 10:30 a.m. to 6:30 p.m. (ADT) or email us at
[email protected]
.
To better serve you, please include your name, institution name, order number and/or student number in your email. If leaving a phone message please include all of the information and speak slowly as we need to write this information and want to return your call.
Thank you!
Continue