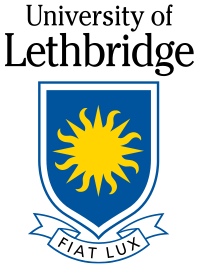 Welcome to the Faculty/Dignitary Regalia Rental Home Page
---
Welcome to the Gaspard convocation regalia registration system for the University of Lethbridge. The site will be open from August 29, 2022 at 9:00 am to September 30, 2022 at 11:59 pm

If you are currently graduating please do not place an order on this website which is for academic staff and dignitaries only. Please place your order using the "student rental website" link provided on the U Lethbridge website https://www.uleth.ca/convocation/rsvp.
Convocation Details
You will receive an email from Build A Grad once your rental is complete, it will contain your ORDER ID, this is proof that your order is complete. This confirmation contains all the necessary details regarding your rental, pick up, drop off, etc.
Regalia Pickup Instructions
Faculty are to arrive one hour before the ceremony to pick up regalia, and join the faculty assembly area in Urban Market.
Regalia Drop off Instructions
Regalia drop off will be in the PE Building, after the ceremony. Please follow signage outside the track & zip up your gown prior to returning it.
Cancellations
All cancellations must be received before September 30, 2022 at 3:30 MDT..
Contact Us
Regalia services for University of Lethbridge Faculty/Dignitary are provided by Gaspard.

If there are any question or concerns, please call us at 1-800-683-4771 Monday to Friday 7:30 a.m. to 2:30 p.m. (PST) or email us at

[email protected]

.

To better serve you, please include your name, institution name, order number and/or student number in your email. If leaving a phone message please include all of the information and speak slowly as we need to write this information and want to return your call.


Thank you!
Continue