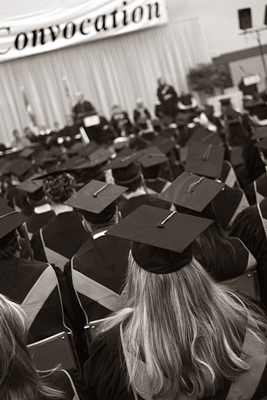 Welcome to the Faculty Regalia Rental Home Page
Welcome to Red River College's regalia order system.
Website Opening Date: March 13, 2019 at 9:00 am (CST) to May 21, 2019 at 4:30 pm (CST)
Convocation Details
Convocation Time and Date: www.rrc.ca/convocation.
Location: Centennial Concert Hall, 555 Main Street, Winnipeg, Manitoba.
Registration Details
Before proceeding, please confirm the school you are attending convocation for.
Please use your College assigned e-mail.

Instructors with Certificates or Diplomas select Associate Instructor for Degree and Bachelor Associate package under Package.
Pick-up Time and Location
Regalia can be picked up at the Centennial Concert Hall an hour prior to the convocation ceremony.
Contact Us
Regalia services for Red River College is provided by Gaspard.

If there are any question or concerns, please call us at 1-866-949-5703 Monday to Friday 8:30 a.m. to 4:30 p.m. (CST) or email us at alphaomega@gaspard.ca.

To better serve you, please include your name, institution name, order number and/or student number in your email. If leaving a phone message please include all of the information and speak slowly as we need to write this information and want to return your call.


Thank you!
Continue