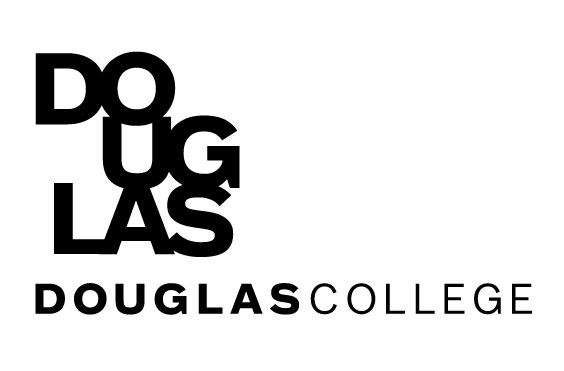 Welcome to the Douglas College
Student Regalia Registration Home Page

Summer 2023 Ceremony
---
Website Closing Date: May 22, 2023 @ 11:59 p.m. PST
Graduation Ceremony Details
Ceremony Schedule


The Douglas College Summer 2023 Graduation Ceremonies will take place between Tuesday, June 13 to Friday, June 16. Graduates, you will be invited to attend one ceremony within that time period. Your specific ceremony time will be provided at check out.



Guest Information


Each graduate will receive up to two guest tickets to attend their specific assigned graduation ceremony.

If bringing international guests: Douglas College cannot write letters to invite family members. You may choose to write your own invitation letters using this instruction guide.
Regalia and Day of Instructions
Please arrive at the Douglas College New Westminster Campus 1.5 hours before your ceremony begins and follow these steps:
1. Coat Check for Graduates
&nbsp&nbsp&nbsp&nbsp&nbsp a. Coat check is available by the stairwell leading from the Concourse into the North Building located on the third floor.

2. Pick up Regalia
&nbsp&nbsp&nbsp&nbsp&nbsp a. Graduates will check in and receive their Regalia on the third floor in the Dance Studio, N3260.

3. Pick up Credential &nbsp&nbsp&nbsp&nbsp&nbsp a. Graduates will pick up their Credential in N3302, look for signage on the day of the event. Current/Valid Government photo ID is required and your Student ID Card.

4. Prepare for the Procession
&nbsp&nbsp&nbsp&nbsp&nbsp a. Instructions and overview of ceremony will be provided in your designated pre-procession room. Look for signage on the day of the event.

5. Attend the Cake and Coffee Social – After the Ceremony
&nbsp&nbsp&nbsp&nbsp&nbsp a. After the ceremony, all graduates and their guests are invited to the main concourse for a Cake and Coffee Social.

6. Drop Off Regalia
&nbsp&nbsp&nbsp&nbsp&nbsp a. After the reception, graduates can drop off their Regalia by the Coat Check/Stairwell on 3rd floor.
Order Confirmation
Please have your credit card, student number, and ceremony time on hand before beginning your registration.

NOTE: (Payment by Credit Card or Visa Debit: AVS (Address Verification Security) requires correct billing address for Credit Card customers).
You will receive two emails once your regalia registration is complete. Please only register once.

The first will be from Gaspard this contains payment information. If you have used a credit card other than your own, it will show on this confirmation. The academic dress will be onsite in your name.

The second will be from Build A Grad. This confirmation contains all the necessary details regarding your rental, pick up, drop off, order number and amount paid if applicable, cancellation and refund information.
Please print these forms or bring them on your mobile device.
Contact Us
Questions about Graduation Eligibility and the Ceremony
If you have any questions related to the ceremonies or your eligibility to attend, please email

[email protected]

.
Accessibility Services and Special Arrangements
If you require special accommodations (for example, sign language interpretation or wheelchair access), please contact Douglas College at

[email protected]

at least two weeks before your ceremony.
Regalia services are provided by Gaspard
If you have any questions or if we can be of any assistance, please contact us at 1-800-683-4771 Monday to Friday 6:30 a.m. to 2:30 p.m. (PST) or email us at

[email protected]

.

To better serve you, please include your name, the institution name you are attending and a short message regarding your concern. We will get back to you as soon as possible.


Thank you!
Continue
Ordering Instructions
IMPORTANT:

: Please do not hit "Save and Continue" on the following page until you are ready to pay for your order. You will be locked out and have to call us for assistance.