IMPORTANT NOTICE:

The site is currently closed, please come back at a later date.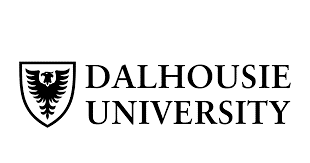 Dalhousie University Faculty Regalia Rental site
Website Opening Date:

Halifax: March 19, 2020 at 9:00 AM (AST) to May 12, 2020 at 11:59 PM (AST)
CONVOCATION DETAILS
ATTENTION!

PLEASE NOTE IF YOU HAVE GRADUATED FROM DALHOUSIE UNIVERSITY YOU WILL BE PROVIDED DALHOUSIE REGALIA. IF YOU HAVE GRADUATED FROM ANOTHER INSTITUTION YOU WILL BE PROVIDED A GOWN AND DALHOUSIE FACULTY HOOD.
Convocation Date & Time:
Tuesday, October 8, 2019 @ 9:30 AM
Faculties of Dentistry, Engineering, Health, Schulich School of Law, Medicine and Graduate Studies
Tuesday, October 8, 2019 @ 3:00 PM
Faculties of Agriculture, Architecture & Planning, Arts & Social Sciences, Computer Science, Management, Science and Graduate Studies
Location:
Halifax Convention Centre
Convention Hall Level
1650 Argyle St
Halifax, NS B3J 0E6
After your order has been completed, Gaspard will email you an order confirmation – please bring this to your ceremony (print or have available on your phone).
Your order will be ready for pick up the day before your ceremony.

Halifax faculty and staff will pick up in the Gowns Room at the Halifax Convention Centre.
CONFIRMATION DETAILS
You will receive an email order confirmation form once your rental is complete. Please print these forms or bring them on your mobile device.
The email will contain your RENTAL and ORDER NUMBER. This confirmation contains all the necessary details regarding your rental, pick-up, drop-off, etc.
PICK-UP INSTRUCTIONS
DROP-OFF INSTRUCTIONS
Halifax:
Gowns can be returned to the Gowns Room following the Convocation ceremony. Gowns should be returned the day of your ceremony, but must be returned no later than 5pm on May 29th.
CONTACT US
Regalia services for Dalhousie University Faculty are provided by Gaspard (Alpha Omega Department).

If there are any question or concerns, please call us at 1-800-683-4771 Monday to Friday 10:30 a.m. to 6:30 p.m. (AST) or email us at customer_service@buildagrad.com.

To better serve you, please include your name, institution name, order number and/or student number in your email. If leaving a phone message please include all of the information and speak slowly as we need to write this information and want to return your call.

Thank you!
Continue