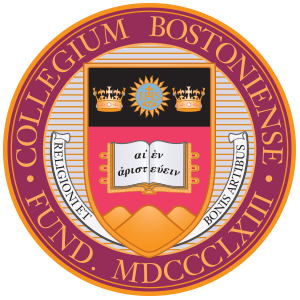 Welcome to the Boston College
Regalia Ordering Website
Congratulations on your achievements at Boston College.

Now is the time to order your regalia!
BACHELOR, MASTER, AND CERTIFICATE REGALIA ORDERING INSTRUCTIONS
Please click on the "Order Here" tab below and complete the required information.
Graduates will be able to keep their regalia after commencement ceremonies.
*All regalia pick-ups will be at school.
Order now!
For commencement updates, details and faq's visit:
https://www.bc.edu/bc-web/sites/commencement.html